The UK's Cheapest way to get DJ PLI and Photobooth PLI by joining for just £39.99
WELCOME TO MDJN
MDJN combines Mobile DJ Network and Photobooth Membership to give you FREE MDJN Public Liability Insurance (PLI) of £10m + FREE Employers Liability Insurance (ELI) + Free Products Liability Insurance and other benefits!
Sign up today.
Join THOUSANDS who are already enjoying our benefits!
Membership of MDJN is just £39.99 per year. This gives you the £10m Public Liability Insurance (PLI) cover you need. Which covers your Mobile DJ/Disco/Karaoke or Photobooth business, much cheaper than anyone else! We do this by not having a big office building and call centre. Our system is fully automated (although we do have a small team of humans behind the scenes). Meaning we keep the costs low for our Members
A short application form to join MDJN, pay £39.99 then you can download your policy - INSTANTLY
No waiting, no delays, apply at anytime and get instant cover!
How do I get PLI?
1 - Apply for your MDJN Passport, this gives you access to all facilities including the application form for Membership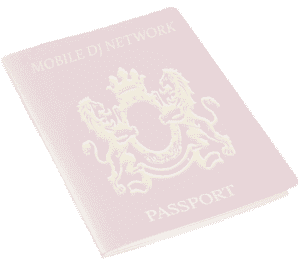 2 - Apply for Membership, choose your option from DJ, DJ & Photobooth, Photobooth and more
3 - Login and download your PLI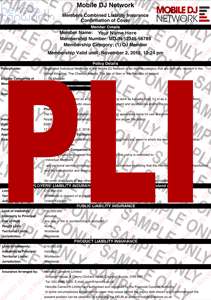 The whole process takes a few minutes and your PLI is instantly available after you pay for Membership
No waiting, no delays, apply at anytime and get instant cover!
Thousands of Entertainers across the UK and Ireland are covered by our Public Liability Insurance (PLI). They enjoy many other benefits too. Take a look at our Member Benefits for full details. Our Frequently Asked Questions will also help choose the right option for you
The Full Policy Document is the source to determine if our Public Liability Insurance is suitable for you, it contains the very few restrictions and exclusions which apply. Our PLI covers you WORLDWIDE if you live in the UK or Ireland, no matter where you perform you are covered. Reassuringly our PLI Policy is underwritten by some of the biggest names in Insurance. Meaning you're always in good hands just in case you ever need to claim
Thousands of Mobile DJs and Photobooth owners benefit from Membership. It's so much more than just PLI. We give our Members free Web Hosting, retailer and service discounts. Join today and take advantage of our Listing Service. Members feature on websites specific for what they do, Wedding DJ, Kids Disco, Photobooth etc.
Clients then contact our Members direct for a quote. Or go direct to the Members' website, as we publish a direct link too!
We can't think of a good reason why you would go anywhere else!